How we reinvented the Metronome and made the
Ultimate Training Device for Musicians:

Build Rock-Solid Timing, an Inner Clock and a Stunningly Precise Technique with these integrated Trainers: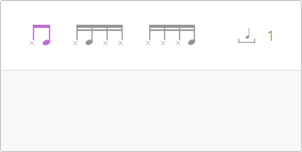 1) Beat Shift-Trainer
For Rock-solid timing: This trainer shifts the beat every few bars – testing and training you to tighten up your play.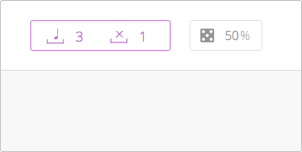 2) Phantom Beat-Trainer
Develop an inner clock: This trainer silences random clicks and entire bars to make your inner clock as solid as an atomic timing device.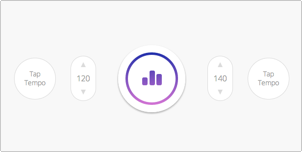 3) Precision Trainer
For a precise technique: Choose a starting and end tempo to gradually build speed and develop and super-precise technique.
Loved by professional musicians around the globe.
See what some of them have to say:

GrooveMaster is such a simple tool, yet the benefits of using it every day 5–10 minutes are incredible.

Your playing and your improvisations are going to be so much more focussed. It's really incredible what a little bit of rhythm training can do to your playing.

David Wallimann, Progressive Rock Musician

GrooveMaster is an elegant, intuitive and extremely useful piece of software for any musician. Yes, it clicks in time (just like any regular metronome) - but what sets GrooveMaster apart are the various Trainer functionalities.

If you want to develop your internal time feel, overall sense of rhythm and precision, then you've just found the perfect solution with GrooveMaster.

Marko Zirkovich, Composer, Digital Audio Producer and Guitar Teacher
What comes with GrooveMaster Pro?
At a glance
Professional Metronome
Beat-Shift Trainer
Phantom Beat Trainer
Precision Trainer
For Windows and Mac
Professional Features
Any time signature
1/4, 1/8, 1/16 and triplets
1-1000+ bpm
Tap tempo
Toggle accents
Meticulously Crafted
Elegant Design
High precision
7 high quality click sounds
Beautiful beat visualizer
Keyboard-shortcuts
Now is the time to revolutionize your training.
Order now for instant access!
Instant access • For Windows and Mac • DRM-free • 60 days money back!